Meditations with Cows
Blending memoir, science, and thoughtful reflection, Stockton shares the work and wonder of a life intimately entwined with the natural world.

MEDITATIONS WITH COWS captivates with stories from a Wyoming ranch, tales of charismatic cows, and an exploration of the myriad ways pastured cattle can be our allies in averting climate crisis.
Praise for MEDITATIONS WITH COWS:
"In Meditations with Cows, readers will find themselves in a beautiful world, led on an exploration that connects them back to the land, back to their food, and ultimately, back to themselves. With tales of ranching in the West, a wealth of information about our food system, and an invitation to participate, Meditations with Cows weaves together so many important threads. Stockton is a master wordsmith, the modern Aldo Leopold and Wendell Berry I'd been looking for." —Kate Kavanaugh, founder of Western Daughters Butcher Shop and Groundwork Collective
"Meditations with Cows takes you on a provocative and thoughtful journey through the best and worst parts of the modern food system. The relentless forces of industry and profit are straining the biosphere and the relationship with our animal kin, winding up for explosive change in the way we eat. Stockton and Daisy's story is at once an intimate memoir and an epic journey through this unique moment in human history." —Jacy Reese Anthis, author of The End of Animal Farming
"Meditations with Cows is enchanting and profound. Shreve Stockton is a clear-eyed, fearless woman with an enormous heart—her insights on rural life are spot-on, unsentimental, and unfailingly appreciative of the bounties attending the life she has built with rigor and ardor. Don't miss this book." —Peter Coyote, actor and author of Sleeping Where I Fall

"How wonderful it is to come across the extraordinary magic of Shreve Stockton's writing. She writes from a position of authenticity and great love. Her intelligence and sensitivity suffuse everything from the way she describes the personalities of her cows to the much needed lessons on grazing and pastureland. With her work rooted in the land itself, Stockton presents a vivid picture of Wyoming to readers who may not otherwise know or understand what a working ranch is like. Meditations with Cows will enchant and thrill every reader, and arrives at a critical time when understanding each other is vital and crucial to our survival." —Marie Mutsuki Mockett, author of American Harvest
Around the Web
BLOGS • SHOP • OUTREACH • SOCIAL

The Shop
PRINTS • CALENDARS • NATURALLY SHED ANTLERS • JEWELRY • MORE

Join the mailing list for occasional love notes, musings, and photographs

Portfolio
• full galleries coming soon •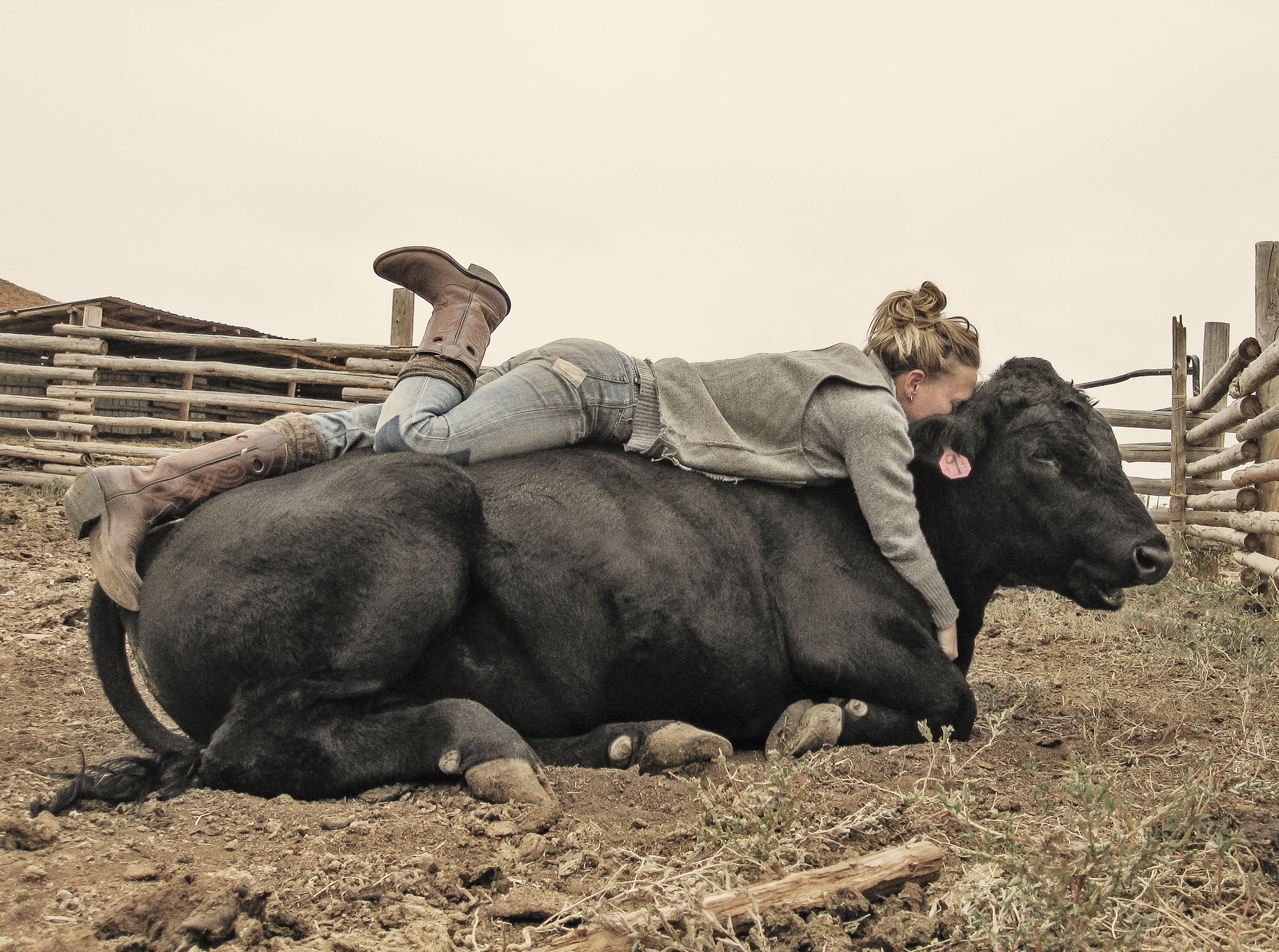 Shreve Stockton is an award-winning author and photographer, cow whisperer, coyote wrangler, and all around adventurer.

She lives in Wyoming with her Farmily ~ cows, bulls, cats, dogs, horses, honeybees, a coyote, and a cowboy.


Contact
hello [at] dailycoyote [dot] net